O Dan y Dŵr - Hidden Seascapes of Wales
SS Apapa
Wreck of the SS Apapa, 7832 tonne, 135m long passenger/cargo vessel built in 1914, owned by Elder Dempster Lines.
(zoom in for a closer look)
False colour projection of multibeam sonar data (where colours represent different depths), approximately 3 miles to the northeast of Cemaes Bay on Anglesey.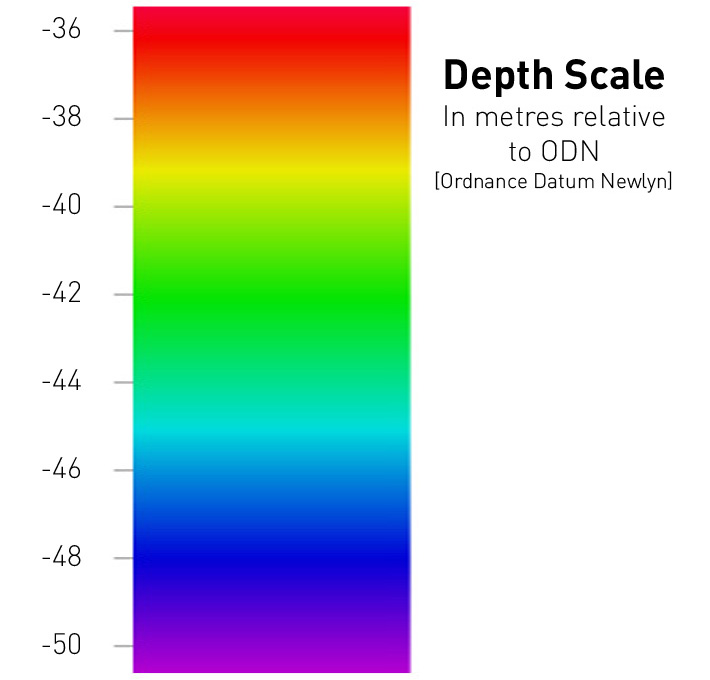 The Apapa was carrying passengers and cargo from Lagos, Nigeria to Liverpool when on the 28th November 1917 she was struck by two torpedoes fired from U-96 with the loss of seventy seven lives.

The U-96 was commanded by Kapitänleutnant Heinrich Jess, who two days after this event would go on to torpedo the SS Derbent off Point Lynas. In total the U-96 was responsible for sinking 31 vessels between June 1917 and August 1918 (a total of 95,000 tonnes) and although not the same vessel, U-96 was also the namesake of the U-boat featured in Lothar-Günther Buchheim's book and film of the same name 'Das Boot'. This wreck site is challenging for divers to visit due to its depth, poor visibility and relatively strong currents.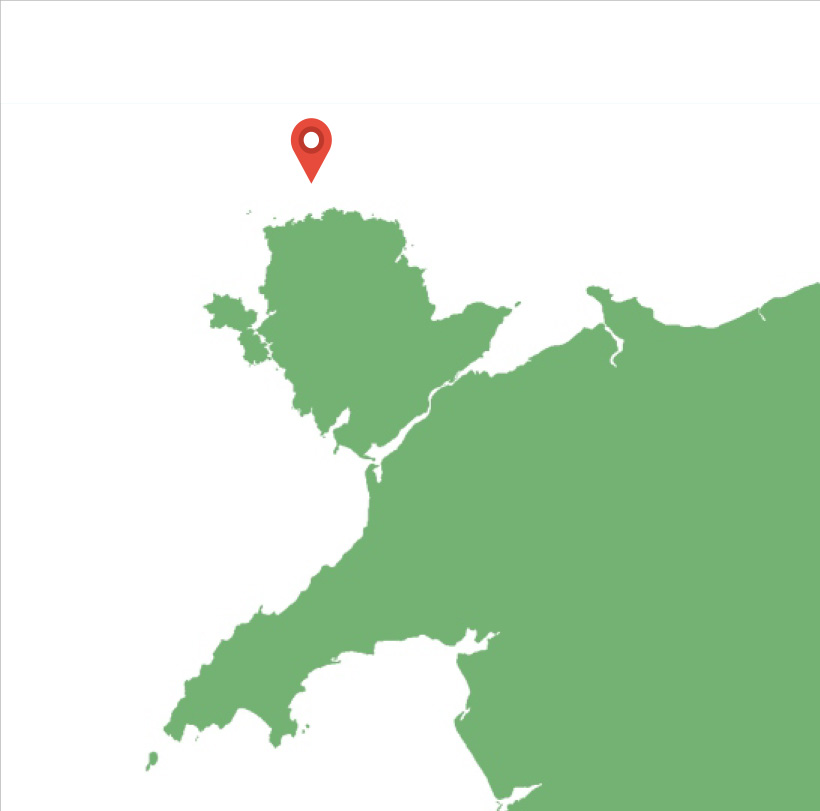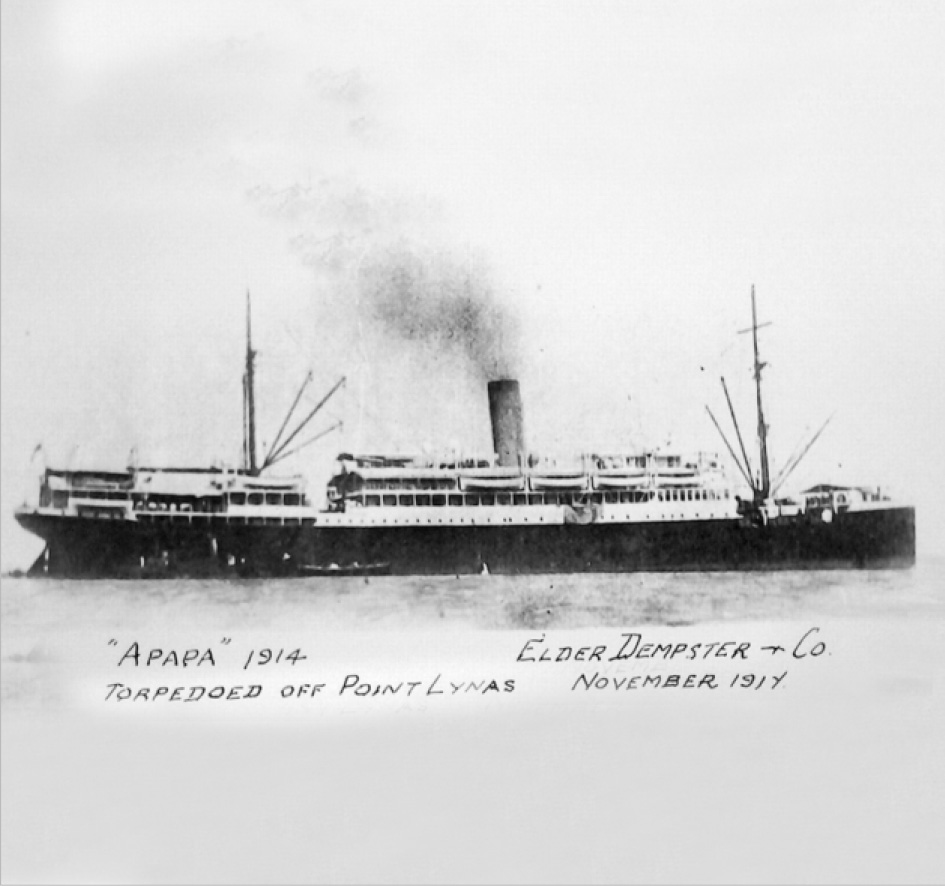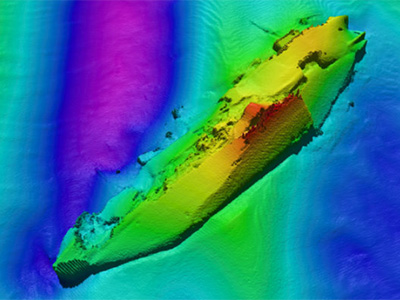 (close up, top down, 'west up' image of the wreck site)

The wreck is at a depth of 45m and the vessel is lying on its starboard side with the bows facing south-southeast and the surrounding seabed is covered with coarse shelly sand which is sculpted into small (less than 0.5m high) asymmetrical sand waves orientated perpendicular to the east-west tidal currents which migrate eastwards by a few metres a year. Sand waves are similar to sand ripples (which are common on beaches) but on a much larger scale due to the fast tidal currents. These are asymmetrical (here the eastern face is steeper than the western face) because the flood tidal currents (which move towards the east) are stronger than the ebb tidal currents (which move towards the west). The seabed close to the wreck is modified by the wreck itself which interferes with the natural tidal flows, resulting in a local acceleration of the currents and greater turbulence which causes enhanced scour and sediment transport, with sand waves up to 2m high to the west of the wreck and scour pits on either side of the wreck. These effects appear greater on the western side of the wreck and this is probably because of the aspect and orientation of the wreck which disrupts the ebb currents more than the flood currents.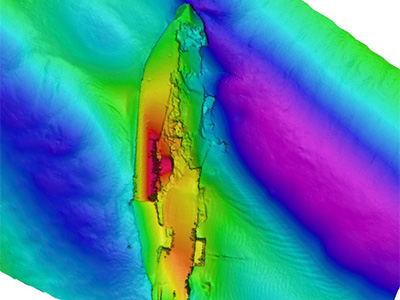 (close up, top down, 'southeast up' image of the wreck site)