O Dan y Dŵr - Hidden Seascapes of Wales
Site surrounding the wreck of the SS Cartagena
water depths between 30m-40m
(zoom in for a closer look)
This false colour projection of multibeam sonar data, where colours represent different depths below the surface (blue representing the deepest and brown the shallowest) illustrates the depth and physical composition of a square mile of seabed located approximately ten miles northwest of the Great Orme. The area contains the wreck of the 40m long fishing vessel Cartagena lost in 1928, which can be seen towards the central part of the image lying almost upright with the bows facing towards the northwest.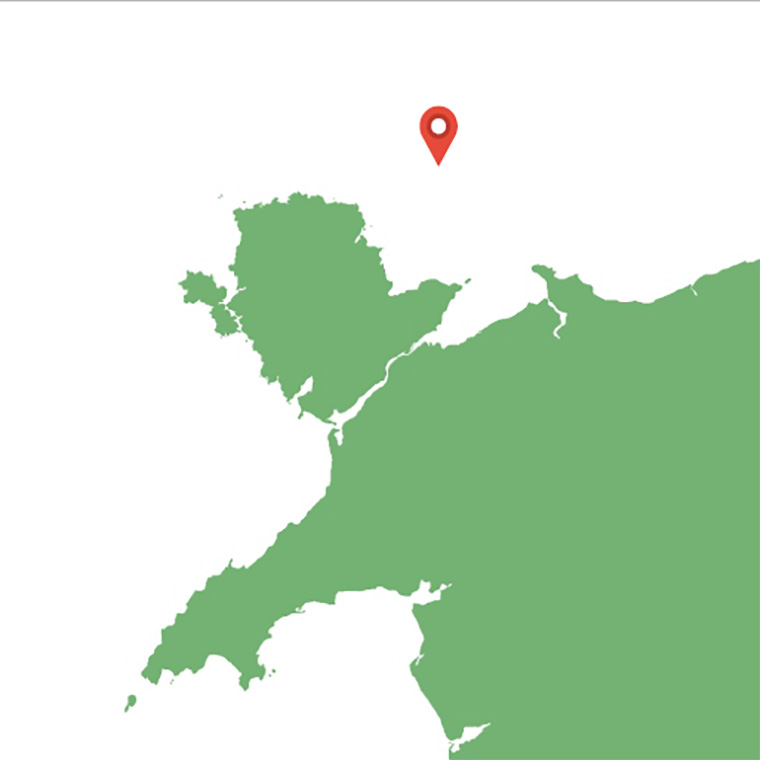 The "North-up" image illustrates the undulating nature of the seabed and varying composition of sediments in this part of Liverpool Bay where water depths are between 30m- 40m. The large 10m thick asymmetric sandbanks which dominate the image overlie more ancient glacial deposits and are orientated perpendicular to the moderate strength (1.5m/s) northwest to southeast flowing tidal currents and reach a maximum height of seven metres (the wreck reaches a maximum height of five metres above the surrounding seabed).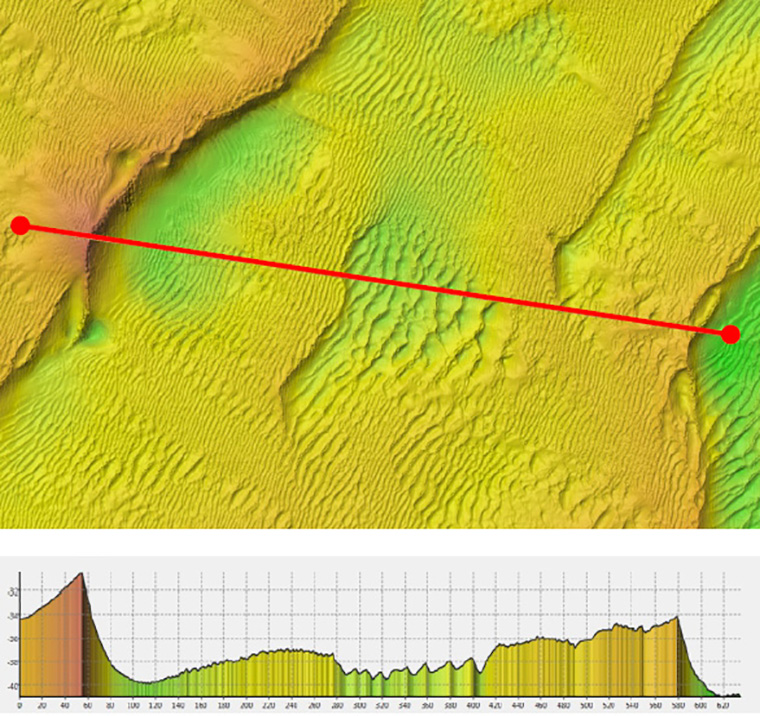 Superimposed on these large-scale features are complex arrangements of smaller (>1m) asymmetric sand waves also orientated perpendicular to the tidal currents and these migrate southeast by a few metres a year. The deepest areas of the site consist of thin layers of modern sediment (>1m) overlying coarser and denser sediments (gravels and cobbles) which are the modified remnants of glacial deposits.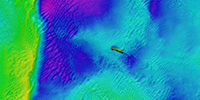 Our featured images of the wreck of the SS Cartagena itself can be seen here.

More information about the Cartagena can be found on WreckSite.
And you can read the formal investigation report detailing the loss here.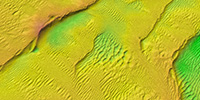 (Closer view)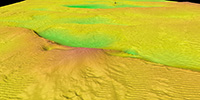 (Oblique view)